Looking for the Best Infrastructure Solution for your Project?
Kantaflex (India) Private Limited is known for excellent quality and service. Our experts deliver innovative, efficient & value-driven solutions for customers in infrastructure. We provide personalized and high-quality services.
We provide services from start to end solutions on bridge bearings and expansion joints. Our R&D facilities help us to offer quick, customized and cost-effective service to our customers across a wide spectrum of industries and application all over India.
We are recognized as a leader in providing safe and reliable bridge maintenance, products and repair services for bridges, infrastructure works and commercial building projects across India. Over twenty-five years later, we celebrate a diversified portfolio of infrastructure businesses. Let us be your one-stop solution. A broad network of businesses provides the expertise to solve any bridge related need. From consultation, construction, to maintenance we have you covered.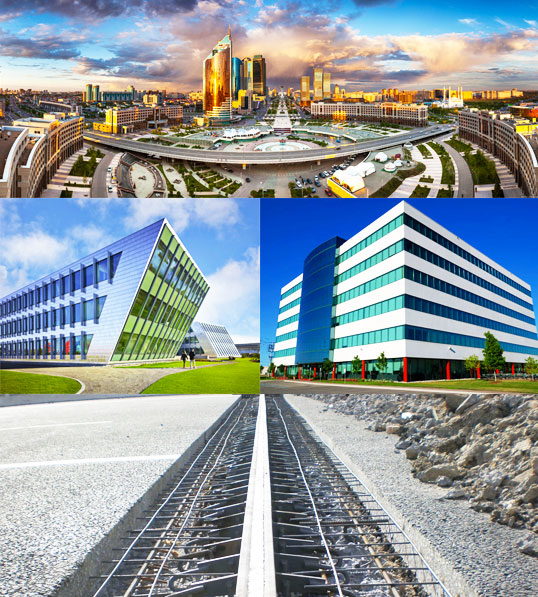 Repair and Replacement Of Expansion Joints
Bridge expansion joints are used to allow for movement of the bridge deck due to thermal expansion, dynamics loading, and other factors.
Expansion joints are often one of the first components of a bridge to fail and repairing or replacing expansion joints are essential to extending the life of any bridge. Failure can be due to increased traffic loading, component fatigue, low quality work, or several other factors. Joint failure can lead to increased damage to bridge substructures including rust formation on metal bearings as well as increased spalling on precast beam ends, concrete abutments, and concrete piers. To prevent further bridge damage, joints are often repaired or replaced.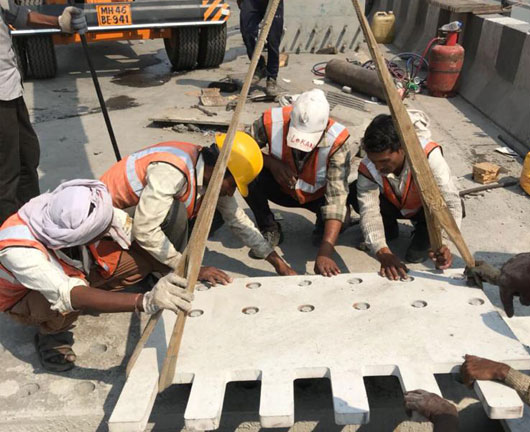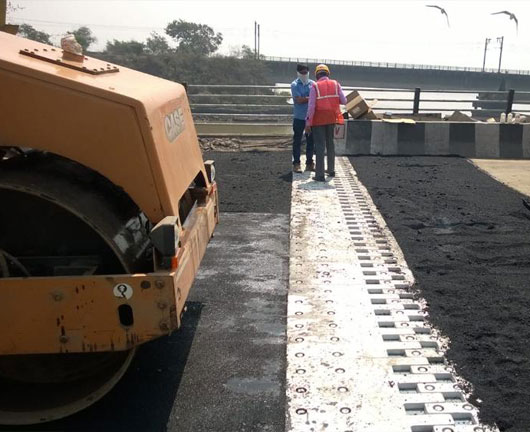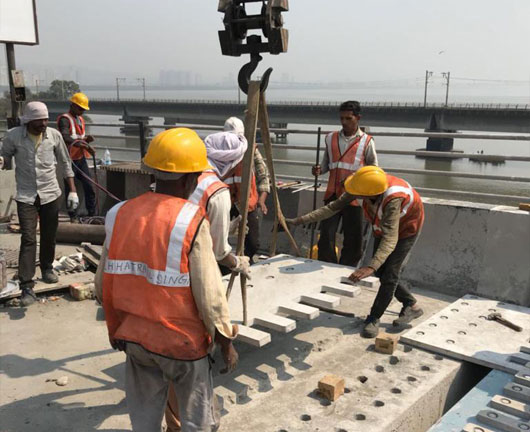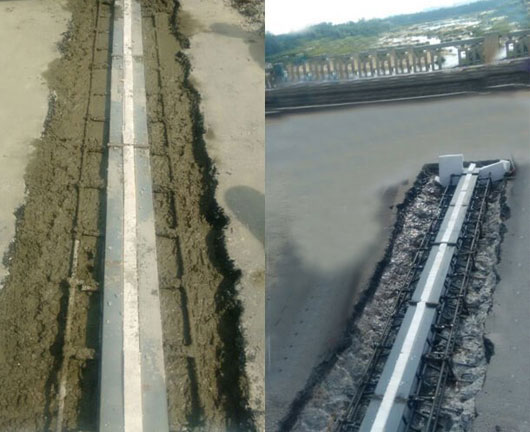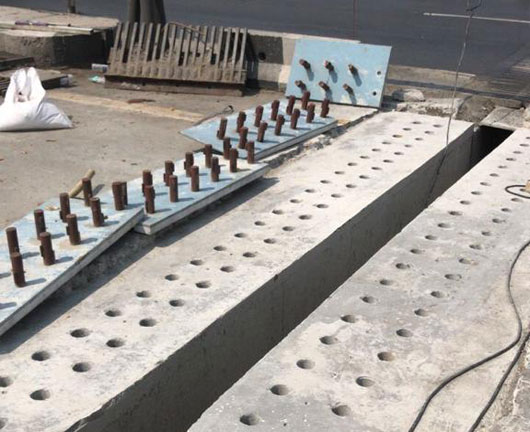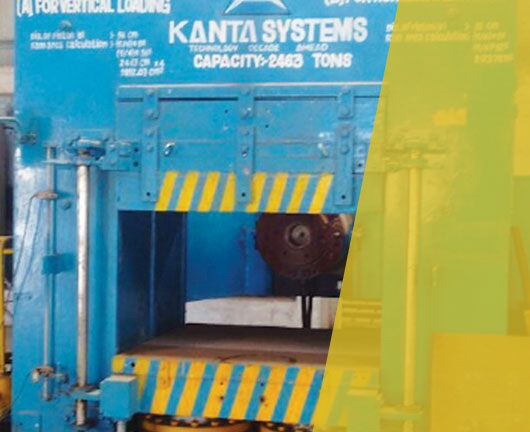 Final Product Testing and Inspection
Kantaflex (India) Private Limited offers master administrations and consultancy to learn the condition of the structure and vital repairs and recovery measure that should be embraced for its retrofit. Furthermore, we additionally offer complete wellbeing checking arrangement and documentation of all our products for bridges and other heavy structures including their appurtenances like expansion joints, bearings, other devices, etc.
Installation of Architectural Joints
Architectural expansion joints are used in the building to accommodate movement due to seismic, thermal and wind and other factors.
Expansion joints have to be installed by certified installers. At Kantaflex (India) Private Limited, we have specially trained team who possess adequate knowledge to install the products. We provide various services to the architects, structural consultants and contractors. The services include measurement form the AUTO CAD drawings, proposing the right model to suit the condition of the building, preparing the bill of quantities for architects, site inspection with the contractor and various others.